Up to 30000 Nm of torque and maximum bore 120 mm.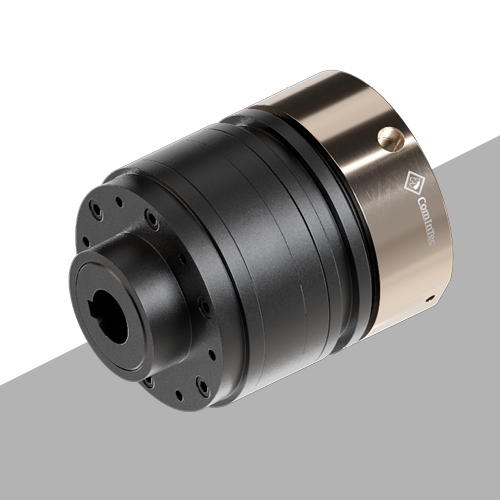 Roller phase pneumatic clutch "DSR/F/AP"
Transmission through rollers with re-engagement in phase 360° (equidistant on request, 30°, 45°, …);
Free rotation for long periods after overload: … / CS;
Suitable for high rotation speeds;
Maintenance free for high reliability;
Arranged to add a microswitch / proximity to stop the motor drive;
Torque range: 5 – 30000 Nm; max. bore ø120 mm.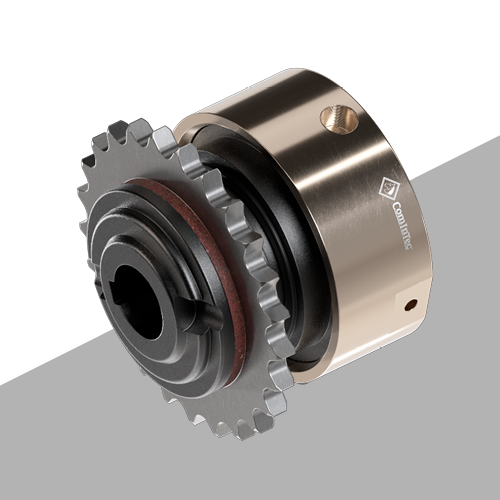 Friction pneumatic clutch "DSF/TF/AP"
Friction torque transmission;
As tensioner, brake and torque limiter;
Constant adjustment of the calibration torque;
Available with special friction rings for specific requirements;
Available in version …/SI to stop the transmission after an overload;
Torque range: 3 – 875 Nm; max. bore ø 65 mm.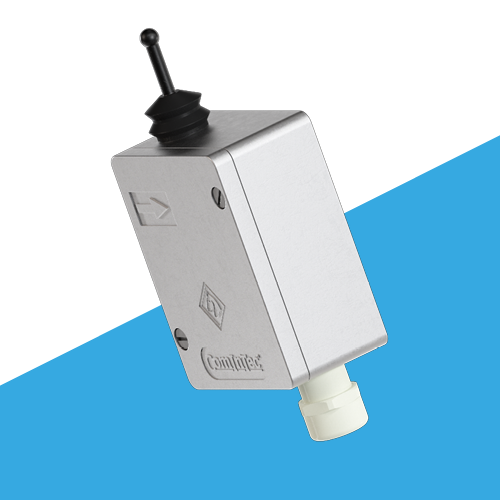 Electromechanical switch "EM"
Die-cast aluminium box;
Protection level IP57 DIN 40050;
Possibility of 1 contact (EM1) or 2 contacts (EM2) available;
Adjustment of the lever end position possible;
Operation temperature range from -10°C to +85°C;
Three different options of voltage input: 1,5A – 250 VCA; 5A-24 VCC; 0,2A-250 VdC;
Initial stroke 0,7 mm, Extra stroke: 4 ÷ 8 mm depending on setting (possible in a range of 6 mm).